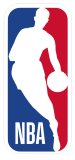 Multimedia content

Videos

(2)

NBA Lane "Welcome to NBA Lane" #NBA75
NBA Lane "Playoffs on NBA Lane" #NBA75

Images

(10)

NBA Premieres "Playoffs on NBA Lane" Globally – The Latest Short Film Celebrating the League's 75th Anniversary Season (1)
NBA Premieres "Playoffs on NBA Lane" Globally – The Latest Short Film Celebrating the League's 75th Anniversary Season (2)
NBA Premieres "Playoffs on NBA Lane" Globally – The Latest Short Film Celebrating the League's 75th Anniversary Season (3)
NBA Premieres "Playoffs on NBA Lane" Globally – The Latest Short Film Celebrating the League's 75th Anniversary Season (4)
NBA Premieres "Playoffs on NBA Lane" Globally – The Latest Short Film Celebrating the League's 75th Anniversary Season (5)
NBA Premieres "Playoffs on NBA Lane" Globally – The Latest Short Film Celebrating the League's 75th Anniversary Season (6)
NBA Premieres "Playoffs on NBA Lane" Globally – The Latest Short Film Celebrating the League's 75th Anniversary Season (7)
NBA Premieres "Playoffs on NBA Lane" Globally – The Latest Short Film Celebrating the League's 75th Anniversary Season (8)
NBA Premieres "Playoffs on NBA Lane" Globally – The Latest Short Film Celebrating the League's 75th Anniversary Season (9)
NBA Premieres "Playoffs on NBA Lane" Globally – The Latest Short Film Celebrating the League's 75th Anniversary Season (10)
Source: National Basketball Association (NBA) |
NBA Premieres "Playoffs on NBA Lane" Globally – The Latest Short Film Celebrating the League's 75th Anniversary Season
Featuring six NBA All-Stars and more than 20 NBA legends, broadcasters, celebrities and notable faces from around the game, "Playoffs on NBA Lane" captures the excitement, culture and history of the NBA postseason
Playoffs on NBA Lane' serves as a reminder of the energy and excitement that makes playoff basketball truly unique
NEW YORK, United States of America, March 31, 2022/APO Group/ --
Film Features Six NBA All-Stars: Stephen Curry, DeMar DeRozan, Luka Dončić, Joel Embiid, Darius Garland and Ja Morant; Also Starring Anthony Anderson, Marv Albert, Charles Barkley, Ludacris, Shaquille O'Neal, Issa Rae, Breanna Stewart, Ben Stiller, Chris Webber Among More Than 20 NBA (www.NBA.com) Legends, Broadcasters, Celebrities and Notable Faces from Around the Game
The NBA yesterday premiered "Playoffs on NBA Lane", the latest chapter of the league's seasonlong campaign celebrating its 75th Anniversary Season, across all @NBA social media platforms and on NBA.com/75. Featuring six NBA All-Stars and more than 20 NBA legends, broadcasters, celebrities and notable faces from around the game, "Playoffs on NBA Lane" captures the excitement, culture and history of the NBA postseason.
Set in the fictional neighborhood of "NBA Lane (https://bit.ly/3iV6dfD)", which was introduced in a film ahead of the tip-off of the anniversary season, "Playoffs on NBA Lane" follows an illustrious group of NBA fans and legends as they descend upon the neighborhood arena in preparation for the 2022 NBA Playoffs presented by Google Pixel. As the children of the neighborhood make their way to the game on the "Hoop Bus (https://bit.ly/3DpWIyu)", NBA broadcasters from past, present and around the world welcome fans to this special community where everyone gathers together to watch another NBA postseason.
From NBA legends Reggie Miller and Chris Webber's anticipation for tip-off to actors and producers Issa Rae and Ben Stiller celebrating from afar, the familiar faces and names around the arena each agree on one thing, "I love this game". In the arena, the show is all about the stars on the court ready to compete in the playoffs, including Golden State Warriors' Stephen Curry, Chicago Bulls' DeMar DeRozan, Dallas Mavericks' Luka Dončić, Philadelphia 76ers' Joel Embiid, Cleveland Cavaliers' Darius Garland and Memphis Grizzlies' Ja Morant. Fittingly, the film is set to the instrumentals of "Trophies" by Drake with Young Money, as each NBA team embraces the singular goal of the postseason.
"'Playoffs on NBA Lane' serves as a reminder of the energy and excitement that makes playoff basketball truly unique," said NBA Chief Marketing Officer Kate Jhaveri. "Throughout this season, our fans around the world have celebrated the NBA legends and moments that have shaped this league, and now we all turn to the next generation of stars who continue to push it forward as they write another chapter of NBA playoff history."
As we look to the future of the NBA telecasts, "Playoffs on NBA Lane" steps into the metaverse with highlights infused with ESPN's "NBA CourtView" 3D video technology. Additionally, the popular characters Peely and Fishstick from Fortnite make an appearance at the arena to tip off both the NBA postseason and the inclusion of a NBA celebration emote coming soon, which was voted (https://bit.ly/375lac4) for the first time ever in the game and by millions of fans.
Click the photo below to view the film: https://bit.ly/3NEEFck
Created in conjunction with Translation LLC, the short film was directed by Emmett and Brendan Malloy ("Big Easy Express" and "The Tribes of Palos Verdes"). "Playoffs on NBA Lane" will begin airing on television networks Saturday, April 9. Additionally, 15- and 30-second versions of the film will air across all platforms during the postseason.
The full cast of "Playoffs on NBA Lane" includes the following:
NBA Players: Stephen Curry (Golden State Warriors), DeMar DeRozan (Chicago Bulls), Luka Dončić (Dallas Mavericks), Joel Embiid (Philadelphia 76ers), Darius Garland (Cleveland Cavaliers) and Ja Morant (Memphis Grizzlies).
NBA Legends: Charles Barkley, Muggsy Bogues, Clyde Drexler, Reggie Miller, Shaquille O'Neal, David Robinson and Chris Webber.
NBA Broadcasters: Malika Andrews, Marv Albert, Ernie Johnson, Stephen A. Smith and Xavier Vaution.
NBA Fans: Anthony Anderson, Tiffany Haddish, Spike Lee, Ludacris, Mark Phillips, Issa Rae, Breanna Stewart, Vince Staples and Ben Stiller.
The 2022 Play-In Tournament will be played April 12-15. The 2022 NBA Playoffs presented by Google Pixel will begin on Saturday, April 16. For the latest details on NBA 75 celebrations, including opportunities for fans to participate, visit NBA.com/75 and #NBA75 on social media throughout the 2022 postseason.
Distributed by APO Group on behalf of National Basketball Association (NBA).
Download more images: https://bit.ly/3IUxuJM
NBA Contact:
Jacinda Ortiz
E: jortiz@nba.com
T: (646) 618-4862
Chris El-Dabh
E: CElDabh@nba.com
T: (212) 407-8109
About the NBA:
The National Basketball Association (NBA) is a global sports and media organization with the mission to inspire and connect people everywhere through the power of basketball. Built around five professional sports leagues: the NBA, WNBA, NBA G League, NBA 2K League and Basketball Africa League, the NBA has established a major international presence with games and programming available in 215 countries and territories in more than 50 languages, and merchandise for sale in more than 200 countries and territories on all seven continents. NBA rosters at the start of the 2021-22 season featured a record 121 international players from 40 countries. NBA Digital's assets include NBA TV, NBA.com, the NBA App and NBA League Pass. The NBA has created one of the largest social media communities in the world, with 2.1 billion likes and followers globally across all league, team, and player platforms. Through NBA Cares, the league addresses important social issues by working with internationally recognized youth-serving organizations that support education, youth and family development, and health-related causes.